Established in
1892

, Ayam Brand™ or Ayam™ is one on the oldest consumer brands in Asia.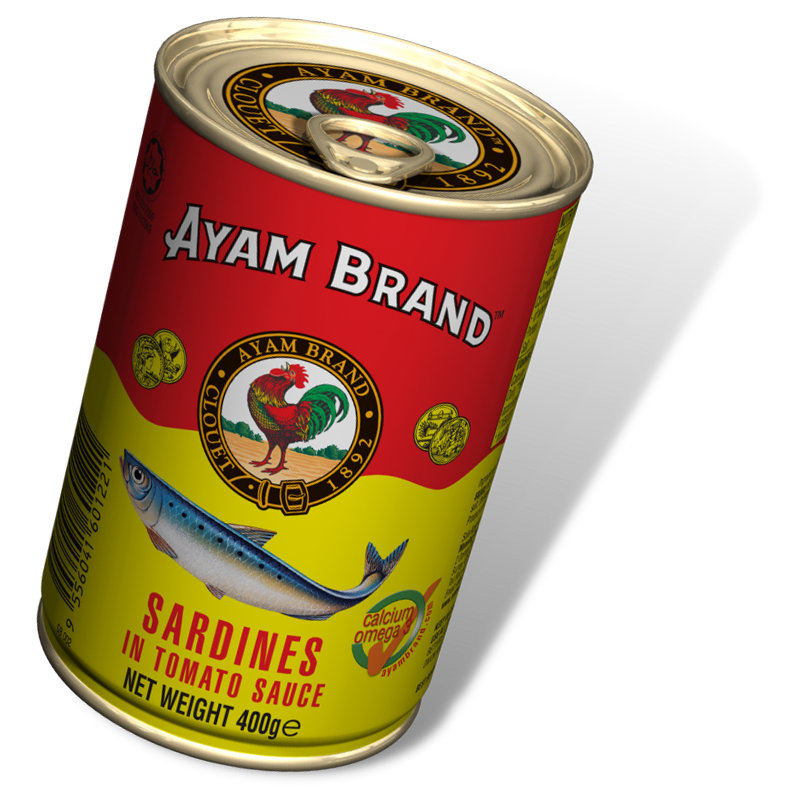 Best known for its sardines, the brand also produces over 100 other products including can mackerel, tuna, vegetables (Bake Beans, Mushrooms, Petai beans etc.), noodles (instant noodles, rice noodles, egg noodles etc.) and cooking ingredients like coconut products, Asian sauces and pastes. Every year, over 60 million cans of food are produced and marketed to more than 30 countries across 4 continents.
Ayam Brand™ was started by French man Alfred Clouët in 1892 in colonial Singapore. The company began by supplying food and building materials to Europeans in the country. But A. Clouët soon progress to specialising in cans sardines. The decision proved to be a genius one because the product quickly became very popular. Learn more on Ayam Brand™ History.
At Ayam Brand™, 5 factories in Malaysia, every aspect of production is undertaken with professionalism and care. Manpower is coupled with state of the heart technologies to garuantee freshness without the use of preservatives. Every can and product has gone through the proper quality control process. It's not only quality in the taste, but also quality in terms of health and convenience.
Ayam Brand™ products have no preservatives, no added transfat or added MSG. Research & Development was what allowed the brand to be one of the first to introduce can food to Malaysia and it continues to help the company stay ahead of the curve and innovate. Learn more on Ayam Brand™ Quality.
Since the 1960s, the brand's reputation has grown considerably outside of Asia. The company now markets its products to Australia, New Zealand, France, the UK, the USA but also Canada.
Ayam Brand™ excels in its quality products and commitment to making Asian cuisine accessible to everyone. We are dedicated to making healthy delicious products, free of allergens, preservatives and artificial colours - just real food of the highest quality.

Ayam Brand™ helps you create memorable meals with ease, now and for generations to come.